Foundation Repair Company
Foundation Repair in Fort Worth, TX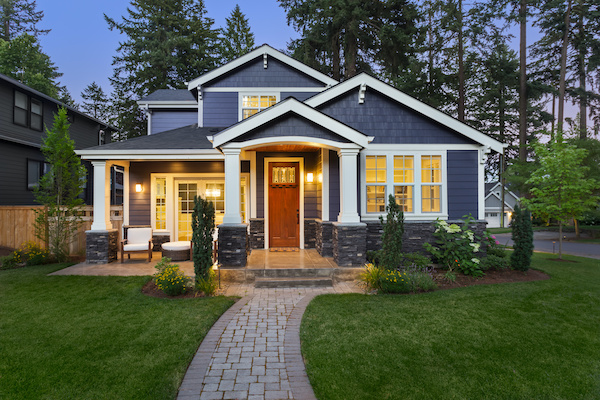 Foundation Repair in Fort Worth, TX
Foundation Repair USA is honored to provide the fine residents in Fort Worth, Texas with superior quality foundation repair services. For nearly 30 years now, our family-owned company that is based here in Fort Worth has made sure that your home is always safe, solid, and secure! This all begins with a structurally sound, strong, and stable foundation!
With Foundation Repair USA, the safety of you and your home is the number one priority; therefore, our entire staff of foundation repair professionals, our Certified Foundation Repair Inspector, and our Certified Geologist are licensed, bonded, and insured.
When we repair the foundation of your home, we use only the finest state-of-the-art equipment and the latest technological advancements. Because we are based locally, we know the soil here in Fort Worth, Texas, and the foundation issues that homeowners here are frequently confronted with! No matter what type of foundation that your home has, there is no foundation problem that our team of extensively-experienced foundation repair experts cannot rectify!
We're committed to adhering to high safety protocols because you, our valued customer, come first! Foundation Repair USA will not leave you stressed and worrying about your foundation problems; therefore, we provide you with free inspections and a free estimate, as well as a lifetime and transferable warranty! For your convenience, we are fluent in English and Spanish!
Call us today at (817) 760-7772 and request your complimentary consultation with our foundation repair expert! With Foundation Repair USA, you can relax and be confident that your foundation problems will be addressed quickly, efficiently, and with flawless excellency!
To ensure the safety of our customers and our employees, Foundation Repair USA follows all CDC guidelines for COVID-19.
Get A Free Quote From A Foundation Expert
Foundation Inspections & Repairs
Have you been contemplating selling your home? Are you considering possibly purchasing a house? It is important that you know the condition of the foundation in either situation! The surest way to know if the house has had foundation repair is to contact us and request that our Certified Foundation Repair Inspector take a look at it for you.
Some of the most common indications of foundation problems include:
Keep a watch for the above-stated foundation issues. However, the best way to be certain is to contact us at (817) 760-7772 and have our Certified Foundation Repair Inspector examine, evaluate, and do a full foundation inspection. If the foundation is in need of repairs, you have the best company working for you! Foundation Repair USA is known throughout Fort Worth, Texas, and the entire DFW metroplex region for our unbeatable foundation repair services!
Foundation Repair Services
Unlike many foundation companies, Foundation Repair USA doesn't just provide several foundation repair services, we are highly-experienced in providing you with any and all foundation repair services that you will ever find yourself to be in need of:
That isn't all! To summarize, no matter what foundation problems that you find yourself having to face or the foundation issues that have you perplexed, you can trust Foundation Repair USA to take care of it all for you with flawless accuracy and precision! Give us a call today at (817) 760-7772!

Contact Foundation Repair USA for A Free Foundation Repair Quote
Never forget that your foundation is the base platform on which your home or your business structure stands! It is extremely important that your foundation is solid, strong, and stable! With Foundation Repair USA, you can have peace of mind in knowing that your foundation will always be in premium condition!
Foundation Repair USA is BBB accredited, HomeAdvisor Screen Approved, on The Good Contractors List, and a member of the Texas Association of Builders. To get your free foundation repair quote, contact us today at (817) 760-7772! Our Certified Foundation Repair Inspector will assess your foundation problems and provide you with a free foundation repair quote customized specifically for you!
Foundation Repairs
No matter if you have a slab foundation, pier, and beam or combo piers foundation, or a steel pier foundation, there is no foundation repair service that our team of highly-experienced foundation repair experts cannot handle! Do you own a business? It doesn't matter if it is a small, free-standing shop or a massive office complex, Foundation Repair USA will take care of all of your foundation repair needs! We understand that no one wants their life to be interrupted; therefore, we are committed to completing the foundation repairs that you need swiftly, accurately, and at low, competitive prices. No matter what foundation repairs that you are in need of, you can bet on the fact that Foundation Repair USA has got you covered! Call us today at (817) 760-7772!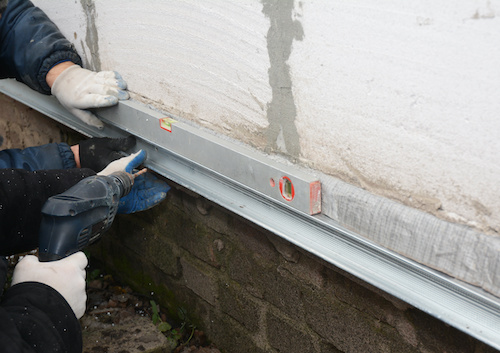 Foundation Drainage & Root Barriers
Are there places on your residential grounds where water always seems to be standing near your foundation? Are you wondering what a root barrier is? Tree roots can damage your foundation greatly. A material that is impenetrable fills the trench to block the tree roots and we cover this with your original soil. If our inspector observes that the roots have already gone beneath your foundation, we prune the tree roots back.
A root barrier is not just a preventative measure, it is a solution to a serious foundation problem! Excessive moisture can also weaken your foundation tremendously! Contact Foundation Repair USA and request our Certified Foundation Repair Inspector to examine your foundation and your outdoor grounds! Call us today at (817) 760-7772!